Sustainable construction with LEED certifications
Openprogetti is related to the guidelines of the Green Building Council Italia association, a national association born from the wider world movement founded in the USA in 1993 with the founding and birth of the now famous USGBC, the operating body that works actively to achieve the shared objective of promoting, disseminating and making the sustainable design culture a worldwide question. Based on the inspiring principle that thanks to the leverage of tech innovation, installation design overall can and must carry out a specific and important role in sustainable building.
Rely on a plant design conveyed by technological innovation, which can and must play a unique and leading role in the context of sustainable construction, Openprogetti is able to offer a complete service in which each project can be developed according to the standard LEED, ensuring its customers projects access to the LEED certification process.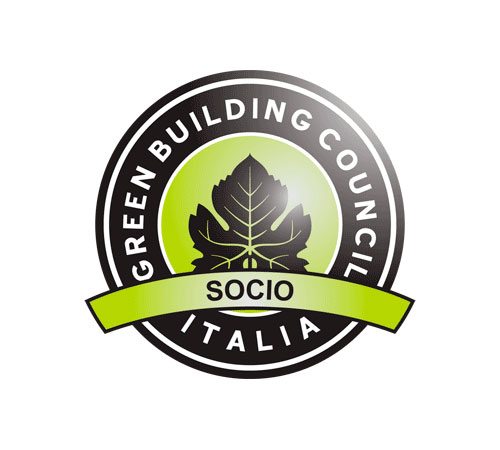 What is LEED
The LEED standard – Leadership in Energy and Environmental Design- is the international standard setting out design and implementation criteria to follow for constructing healthy and energy efficient buildings, with a limited environmental impact.
Relying on environmental impact audit, the standard usage allow a multidimensional analysis of different aspects such as:
energy efficiency
choice of construction site
water efficiency
materials used
waste disposal
The parameters of the LEED certification
LEED standards assesses building sustainability by measuring its own environmental performance. Taking care of environmental and energy principles and balancing current practices and innovative concepts, the LEED certification process is organized into five environmental categories::
Sustainable Site
Water Efficiency
Energy and Atmosphere
Materials and Resources
Indoor Environmental Quality
With its own team of managers, designers and highly qualified technicians skilled in the field of eco-sustainable architecture and innovative plant design and relying on partnerships with certified LEED AP (LEED Accredited Professional), Openprogetti can coordinate the various entities involved such as Owner-Client, Design Team (architects, plant and structural engineers) and Construction Companies.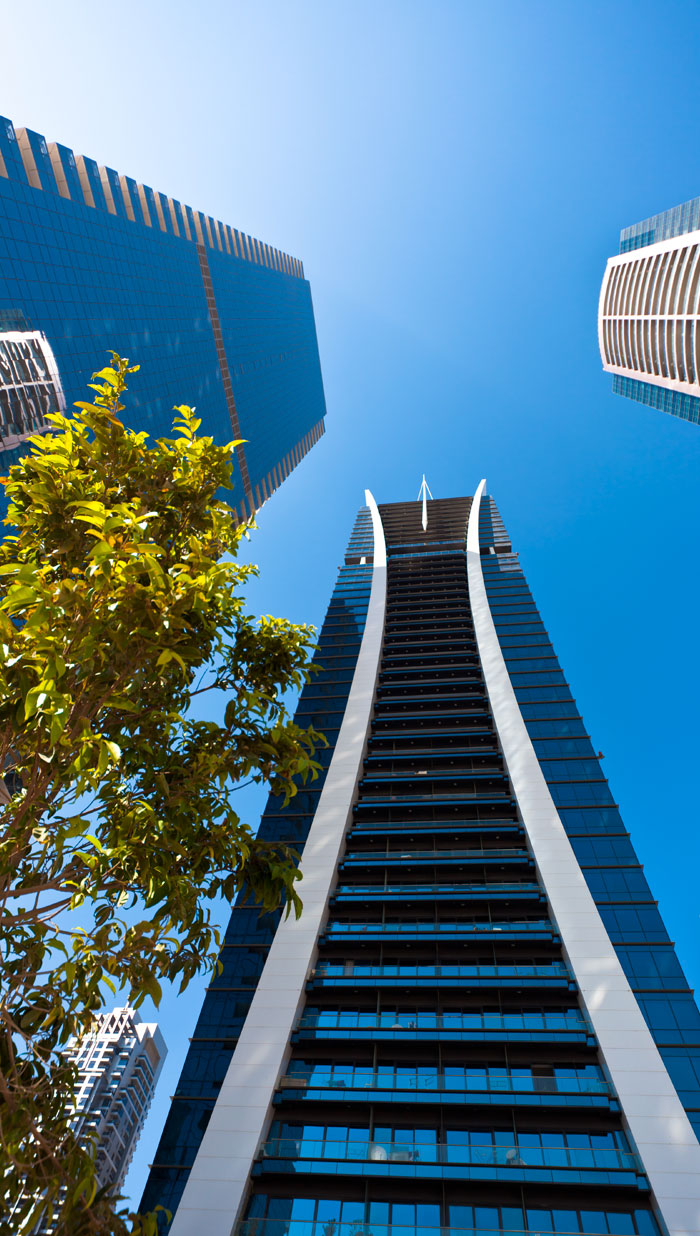 The LEED certification process
The LEED certification system provides methods and tools to measure the performance of buildings in terms of environmental sustainability and use of resources, with the possibility of rewarding aspects of technological innovation.
Environmental categories and characteristics
Sustainables Sites
Sustainable Sites as a category deals with the environmental aspects linked to the construction site, with specific reference to the management of external areas and the relationship between the building and its surroundings.
Characteristics:

site selection and development
reduction in the emissions associated with transport
creation of sustainable landscape
protection of local ecosystems
management of the run off of rainwater
reduction in the heat island effect
reduction in light pollution
Water Efficiency
LEED Water Efficiency requirements and credits approach environmental factors linked to use and disposal of water in buildings
Characteristics:

monitoring of water consumption performance
reduction in internal consumption of drinking water
reduction in the consumption of water to save energy and improve environmental wellnes
Energy and atmosphere
Sustainable buildings (Green Buildings) designed and built according to sustainable architecture criteria deal with problems concerning energy consumption in two ways: on one hand, reducing the building's energy needs and on the other, using energy forms with a lower environmental impact, such as, for example, sources other than fossil fuel.
Characteristics:
Check of the building's energy performance
Design, commissioning and monitoring
Management of coolants to eliminate CFCs
Use of renewable energy sources
Materials and resources
This credits category considers environmental themes related to the choice of materials, the disposal of waste and the reduction of same.
Characteristics:

Selection of sustainable materials
Reduction in refuse produced
Reduction in waste at the source
Re-use and recycling
Indoor environmental quality
This credit category deals with the environmental worries concerning the quality of the indoor environment, the health of the building's occupants, safety, comfort, energy consumption, efficiency of air exchanges and control of air contamination.
Characteristics:
Improving ventilation
Checking the contaminant substances in the air
Using low-emission materials
Providing natural lighting and vision towards outdoor space
Allowing occupants to check the required settings
Certification Process
Openprogetti is able to monitor and manage all the certification phases:
Strategic coordination: the stage in which the main strategies to be implemented for the purposes of certification are discussed; the design project status is analysed, together with its real potential to achieve a set final score.
Process administration: the stage at which the strategies identified in the previous stage are implemented, with the coordination of requirements for obtaining credits, revision of implementation guidelines, product research and revision of technical data sheets.
Design review: this is the stage in which all of the documentation needed to check the compliance with the requirements and credits, with the application drawn up for forwarding to the GBCI (Green Building Council Institute), via LEED On-Line V3.0 portal.
Management of the construction process: this is the stage in which a system of actions and rules is identified for obtaining the necessary documents for LEED and for tracing and documenting associated activities from subcontractors. LEED Action Plans are also developed and revised; these illustrate the way in which LEED credits will be achieved. During this stage, all of the necessary recommendations are made in the event that changes and integrations are required.
Construction review: preparation of the final documentation (calculations, drawings, documents) needed to check compliance with the requirements and credits for the construction stage.
Final Review: The stage in which the preparation of the conclusive certification application to GBCI is coordinated and managed; the application submitted through the LEED On-Line V3.0 portal
Livelli di certificazione:
There are four possible certification levels for a design project, according to the score obtained by the design:
Certified: from 40 to 49 points
Silver: from 50 to 59 points
Gold: from 60 to 79 points
Platinum: over 80 points
Ask about LEED certification
Write to us to learn more about the LEED standard and how to access the certification path
Contact us